A piece of the $9 billion PANK pie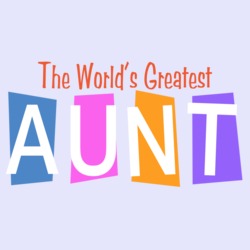 Yes, I'm a PANK — Professional Aunt, No Kids. And like 76 percent of PANKS, I spend an average of $500 on kids I never birthed — nieces, nephews and rugrats of friends. How can you get a piece of the $9 billion pie that more than 23 million PANKs are spending each year, especially with the holiday season coming up?
First, realize that PANKs are not just aunts. In PR agency Weber Shandwick's article, "PANKs: The Next Key Demographic," their research (done with KRC Research and Savvy Auntie) identifies PANKs as women 18 or over who have a bond with a child that is not their own.
Besides aunts, they are godmothers, cousins, neighbors or moms' friends. I've even bought gifts for co-workers' kids, so remember that PANK money is being spent through all types of relationships. The average PANK is 36 years old, never married with an income of $50,000 or more. And she probably has more disposable time and income than moms with kids.
Reaching PANKS of current customers
Your current customers know a bunch of PANKs, right? Weave messages into your email and social avenues that beg to be shared, such as a photo of a kid with his new powersports product, gifted by an aunt or other relative.
Show a PANK sharing the motorcycle (or ATV) experience with a child in their lives, whether it's a close relative or a friend's child. Use quotes and stories to encourage your current customers to think about how their kids can interact with PANKs using your products or services, bringing them closer together.
Piquing gift ideas with current PANKs
What about the PANKs you have as current customers? During the 15 years I worked at Harley-Davidson, my nieces and nephews received dozens of Harley gifts, from baby pillows and onesies to T-shirts and jackets.
Put signs in your store suggesting great gifts for kids in their lives, and how it could be the "coolest" item they get this holiday season. Post a photo of a customer with her niece, decked out in motorcycle apparel. Encourage them to be the "fun aunt" and consider buying a relative or friend turning 16 a certificate for a new rider course (with advance permission from the parents, of course).
PANKS are super social
PANKs have more social media accounts and nearly 200 more connections than other women. This increase is mostly due to PANKS having more Facebook friends, as well as being more likely to subscribe to YouTube.
The study also showed how PANKs use social media to stay connected to the kids in their lives. More than half are frequently in contact with the kids in their lives through online technologies (52 percent) and say that social media helps them do so (45 percent). Think about how you can use your social media channels to give her articles, photos and videos to share with the kids in her lives.
These ideas aren't just for reaching PANKs, but any purchasers buying for kids who aren't their own. Consider tailoring these ideas for grandparents and other audiences.