3 Quick holiday tactics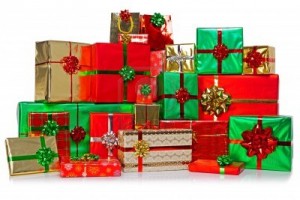 With just two weeks until Christmas, your time and resources are limited. Try one — or all — of these three quick ideas to generate even more last-minute holiday sales.
Stocking Stuffer Sales
First off, what are the key stocking stuffer items sold at your store? Be attentive and notice the smaller items customers are buying. Maybe put a display closer to the front with some of them to prompt even more sales. Be proactive by asking your cashiers to suggest stocking stuffer items when customers are checking out.
Don't just put stocking stuffers near the cashier. Walk around your store today and identify new places to cross-promote smaller items with medium or larger ones. Remember that women love help matching accessories to outfits. You probably have a few mannequins set up like this already, but are you changing them out each week with head-to-toe suggestions? Make sure the items displayed are easily accessible nearby to pick up, so she doesn't have to seek them out with her limited time.
Personalized Wish List Shopper
Keep your eyes peeled for the "wish list shopper" who needs assistance finding items quickly. Most likely, she (or he) will have the list on a phone or written out — yes, some of us still like the old-fashioned way of checking off lists.
Your greeter should have a few key salespeople to call on when this type of customer walks in the door. A personal shopper could make valuable suggestions on "good, better and best" options, depending on the product. The difference between selling "good" vs. "best" may mean a few hundred dollars, especially when it comes to a new riding jacket. 
Sticking Out with Social
Social media is your best bet for last-minute promotions, but you've GOT to stand out. Keep it simple and visual. Use funny and cute kid and pet photos, either from your special events or capture customers while they're in your store trying on items. Ask if you can tag them in the photos, so the posts will show up on their Facebook timeline.
Women especially like to see what clothes look like on others, so post photos of staff or customers in popular styles for men and women. Use a variety of body types (we aren't all model thin). Make the photos stand out with fun and festive Santa hats, antlers, ribbons or bows.
Already have these ideas covered? Then have a quick staff pow-wow to amp it up and be more creative. Personalize your holiday sales and service in a way that your customers will remember for months — even years — down the road.