STRIDER Bikes
PR, Content and Event Promotion
Challenge:
Strider Sports International, the leading manufacturer of no-pedal balance bikes, needed to increase awareness of all three STRIDER Bike models, including the two larger sizes developed for older children and adults with balance and coordination challenges.
Solution:
Created target audience personas, analyzed competitors and provided national and regional outreach plan. Placements include; The Wall Street Journal article Welcome to the Tour de France of Toddler Racing and video Balance Bikes: The End of Training Wheels, Outside Magazine article Inside the Cut-Throat World of Toddler Bike Racing, the San Francisco Chronicle's piece Tykes on bikes make big strides in SF Strider competition, and TheMighty.com's To Parents Who Think Their Kid Will Never Ride a Bike
What they said…
"Leslie has helped us navigate the best ways to share Strider success stories with these new audiences. Her work has helped us reach more people to show how STRIDER Bikes change lives, inspiring people of all ages and abilities to learn to ride, and be healthier—and happier."
–Ryan McFarland, CEO and Chief Enthusiast, Strider Sports Int'l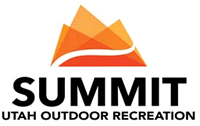 Governor's Outdoor Recreation Summit
Speaker, Brand Protection
Challenge:
The Utah Governor's Outdoor Recreation Summit needed an expert on marketing to outreach customers. Attendees included businesses working in the outdoor industry; brands, retailers, visitor bureaus and city government officials.
Solution:
Energized attendees with multi-media presentation sharing ideas to strategically target new audiences and reach beyond their "core" of die-hard enthusiasts.
What they said…
"Hands down one of the best new audience outreach marketing presentations I've ever seen. Thank you for sharing some powerful insights and practices."
–Scott Windes, Founder, Causebrands.org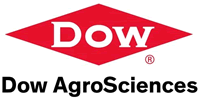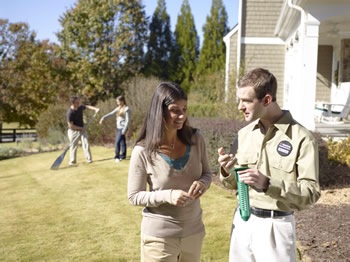 Dow AgroSciences
Sentricon Termite Control System
Challenge:
Sentricon is Dow's most environmentally friendly termite control system. With an "army of men selling to an army of women," Dow needed help teaching their sales force how to be more effective with marketing and selling to women.
Solution:
Surveyed sales force to establish greatest area of need for training. Presented keynote presentation and breakout sessions at national sales conference, wrote marketing to women blog and hosted webinar with experts sharing their challenges and successes.
What they said…
"Leslie did an excellent job preparing for the keynote and tailoring the presentation to our audience. She provided valuable insights, kept the audience engaged and was a pleasure to work with." – Ty Ferraro, U.S. Product Manager, Dow AgroSciences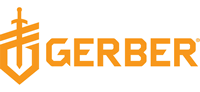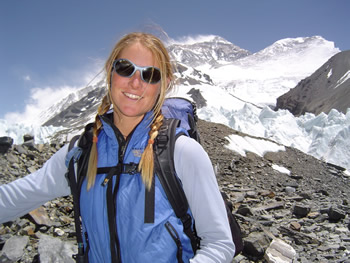 Gerber
Identifying Women's Opportunity
Challenge:
Gerber is a master of knives and problem-solving, life-saving products for outdoor, hunting, tactical and other industries. With a majority of customers being men, Gerber sought expert advice on how to expand their reach and sales to women.
Solution:
Provided a comprehensive strategic analysis of Gerber's opportunity with the female audiences. Interpreted key findings from research, analyzed four competitors, created two personas and provided a fully integrated and targeted plan. Suggested most effective strategies to increase sales, with both short-term and long-term opportunities.
What they said…
"The consulting industry has plenty of professionals who develop theoretical strategy but have little-to-no experience in execution. Leslie is unlike the vast majority of her contemporaries, in that she has already blazed the trail. Leslie has reached millions of female consumers on the behalf of traditionally male-centric brands. More than just developing a strategy, Leslie understands how to get it done and drive results." – Kalon Pilmanis, Product General Manager, Tools and Gear, Gerber Gear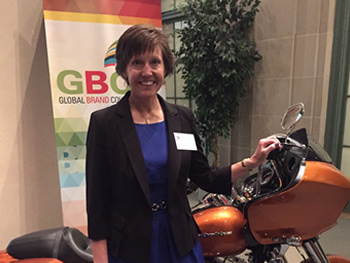 Global Intellectual Property Center
Speaker, Brand Protection
Challenge:
The U.S. Chamber of Commerce's Global Intellectual Property Center (GIPC) sought a unique speaker for their Global Forum on Brand Integrity and Trademark Protection to inform companies on ways to energize employees about the need to identify and protect intellectual property.
Solution:
Prepared and delivered engaging and informative speech with concrete examples of companies who have successfully educated and inspired employees to be brand watchdogs.
What they said…
"Leslie delivered a thought provoking presentation where she shared her innovative approach of brand protection team empowerment which left me wanting to learn more." – David S. Howard, Global Brand Integrity Services, Inc.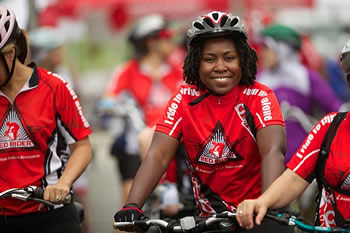 Tour de Cure Women's Series
American Diabetes Association
Challenge:
Interested in creating the new Tour de Cure Women's Series built on the success of its 20 year flagship cycling fund-raising activity, the Tour de Cure, the American Diabetes Association sought to better understand the sponsorship landscape for women focused athletic events.
Solution:
Prevish marketing conducted in depth research and analysis of the sponsorship landscape for women's athletic events.
What they said…
"Leslie's wealth of knowledge and experience in the world of women oriented athletic events helped us gain an understanding of the sponsorship landscape for the Association new women's cycling event. Her insights and connections in the marketplace were invaluable." – Lesley Turner, Director of Corporate Alliance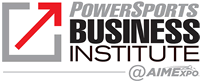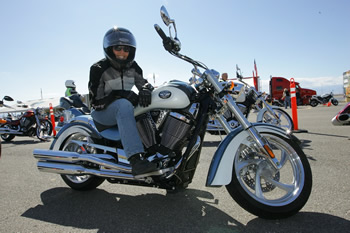 PowerSports Business Institute @ AIMExpo
Speaker, Targeting New Audiences
Challenge:
The PowersSports Business Institute @ AIMExpo sought an industry export on reaching new audiences and felt Leslie's 15 years of experience at Harley-Davidson gave her unique and valuable insights.
Solution:
Inspired and educated attendees with examples from previous Harley-Davidson role marketing to women, as well as successful cases inside and outside powersports industry on reach Hispanics and Youth.
What they said…
"Not only did she open our attendees' eyes to what messages they were inadvertently sending to these audiences, but she also showed them how to move past their mistakes and correctly market to and profit from women, youth and Hispanics. She interacted fully with her audience and kept them engaged throughout her presentation." – Liz Keener, Managing Editor, Powersports Business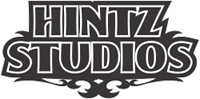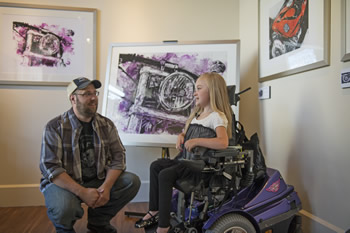 Hintz Studios
Personalized Harley-Davidson oil paintings
Challenge:
Hintz Studios needed a strategic marketing plan and PR to drive awareness, build credibility and increase sales during Harley-Davidson's 110th Anniversary Celebration in Milwaukee, WI.
Solution:
Secured prime time media coverage on Milwaukee CBS, NBS and FOX affiliates, two major papers and multiple national motorsports outlets by pitching unique angle of Hintz co-creating Harley artwork with 8-year-old Reagan Imhoff, the WI Muscular Dystrophy Association Ambassador.
What they said…
"Leslie's work and professionalism exceeded my expectations and increased my visibility immensely. To pay for that type of coverage would have cost us $30,000+ in ad money. Having it come from an editorial standpoint is so much better." – Mathew Hintz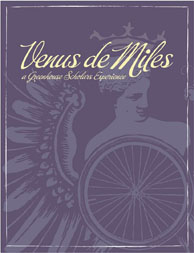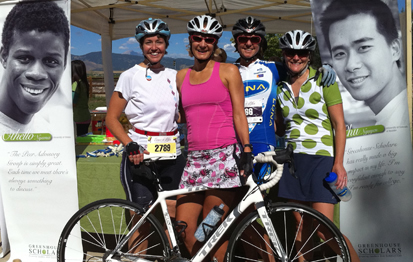 Venus de Miles
Premier women-only bicycle rides in CO and IL
Challenge:
Secure sponsors and raise awareness for the fun and high-caliber events which raise funds for Greenhouse Scholars, a program which provides support to high-performing, under-resourced college students.
Solution:
After reviewing the sponsorship proposal, I provided strategic edits to highlight key benefits most attractive to sponsors. Then, I identified prospective partners and crafted a template for personalizing pitches to improve success in securing sponsors.
What they said…
"Leslie constantly pushes the marketing envelope. Her creativity has inspired Venus de Miles to a whole new level. In a world of cookie-cutter events, Leslie offers key insights, tactics, and ideas that are best-in-class, and inspiring." – Teresa Robbins, Event Director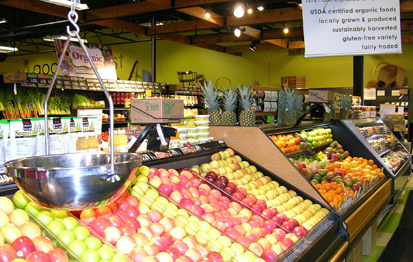 Good Harvest Market
One of Southeast Wisconsin's largest natural foods stores
Challenge:
Increase attendance and sales at the Harvest Health Fair, their largest annual event
Solution:
I met with the owners and analyzed their current marketing strategies and prospective customer base. Then, I provided innovative ideas to attract more customers, guidelines to capture data and public relations strategies to drive awareness.
What they said…
"We were able to correlate several of Leslie's innovations to an increase in both customer count and sales. Her ability to astutely hone in on varying aspects to improve our business, from broad perspectives to minor details, made her contributions invaluable." – Jody Nolan, Co-owner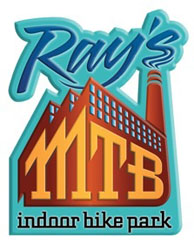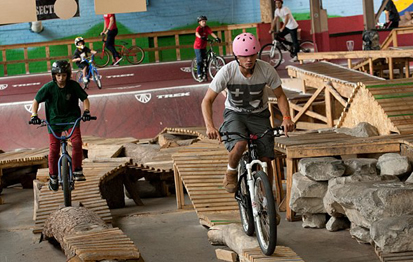 Ray's Indoor Bike Park
Fun, no-attitude, indoor bicycle parks in Milwaukee and Cleveland for riders of all skill levels
Challenge:
Weekend business is brisk, so they needed creative ways to increase weekday passes and boost referrals from existing customers.
Solution:
We identified motivators and barriers for the Ideal Customer; riders with the highest potential to increase weekday sales. I provided key messages and an integrated marketing calendar with a focus on email and social ideas to reinforce Ray's multiple benefits.
What they said…
"Leslie worked with us to draft a strong strategic framework, and her advice on measuring tactics helped improve our marketing plan." – Jeff Dowhen, Marketing & Sponsorship Manager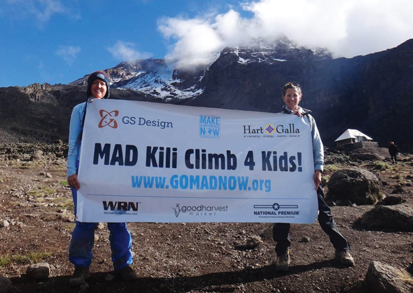 Make A Difference (MAD)
MAD is a 501(c)3 non-profit whose mission is to support quality educational opportunities for vulnerable children and youth in developing countries.
Challenge:
As a non-profit, MAD's resources are limited, so we identified strategies to increase donations through their fundraising events and charity climbs, which represent more than half of the funds raised for their orphanage in Tanzania.
Solution:
I created target personas and a plan to reach these consumers with inspiring messages. Many come through WOM (Word of Mouth) referrals, so I updated database processes to enable more efficient communication with contacts. To increase awareness and fundraising opportunities for event participants, I created a PR process to pitch stories to their hometown, alma mater and employee communication avenues.
What they said…
"'ABOVE AND BEYOND'. This is how I would describe Leslie. She puts her full heart, mind and spirit into every project she works on. She will not let you, nor your company down. I highly recommend her." – Theresa Grant, Chairwoman and Founder